Guide
Utilizing Digital Technologies for Waste and Recycling Management
Read on to access our new publication for insights into these trends as well as guidance for addressing them successfully with smart truck technology.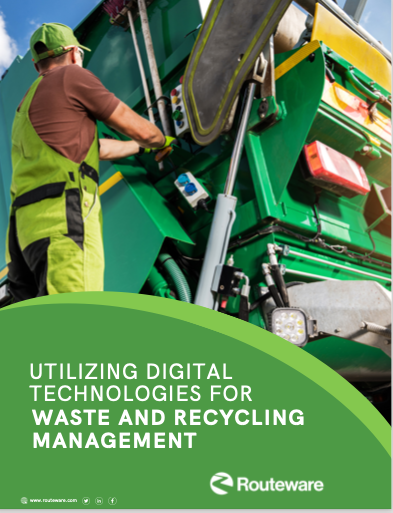 In 2023 changes in the economic and regulatory environment for municipalities and haulers continue to push solid waste and recycling leaders to do more with less, and forward-thinking organizations are tapping technology to help them meet challenges. While digital transformation within waste organizations is nothing new, leveraging technology to scale services, comply with laws and regulations, balance budgets and increase productivity is no longer just an option. Today, smart technology is the key to forging ahead, providing excellent citizen services and maintaining a profitable bottom line.
What you will learn:
Macro trends: What's driving technology adoption in waste and recycling

Smart waste collection as part of a broader smart-city strategy

Meeting hauling challenges with digital tools

Mapping specific digital tools to performance outcomes

Measuring success: Smart tech ROI examples






DOWNLOAD TODAY!

Your privacy and personal information are important to us. View our Privacy Policy.