Infographic
Tackle Digital Transformation in Waste & Recycling
Your step-By-Step Guide For Advancing Digital In Your Resource Management Organization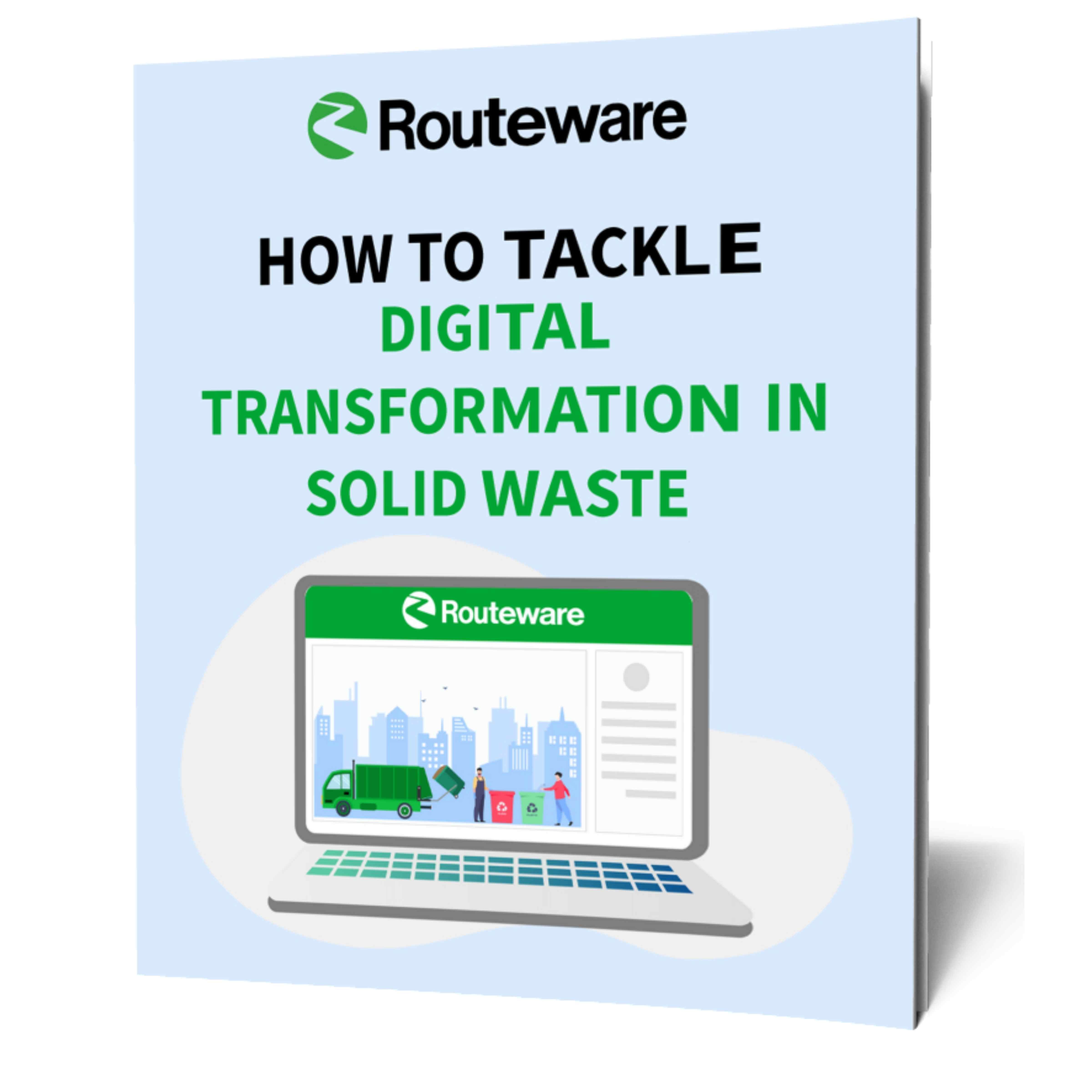 Driven by tight budgets, personnel shortages, and a desire to meet residents where they are, government entities from municipalities to entire nations are transforming the way they do things with digital. The benefits are many, including increased efficiencies, greater customer and employee engagement, gains in sustainability, and the ability to make decisions based on data. Our infographic provides step-by-step instructions for casting a digital vision and bringing it into reality across your operation, from trucks to offices, and from routes to individual collection points.
Download your Infographic and Learn How Digital Tools:
Help you attract and retain employees
Enable your fleet become more efficient
Make it easier to set and achieve SMART goals
Create greater opportunities for sustainable initiatives
Provide integrated, end-to-end value across your operation
DOWNLOAD TODAY!

Your privacy and personal information are important to us. View our Privacy Policy.